[EVENT]Discount Coupon to Celebrate Store PV on YouTube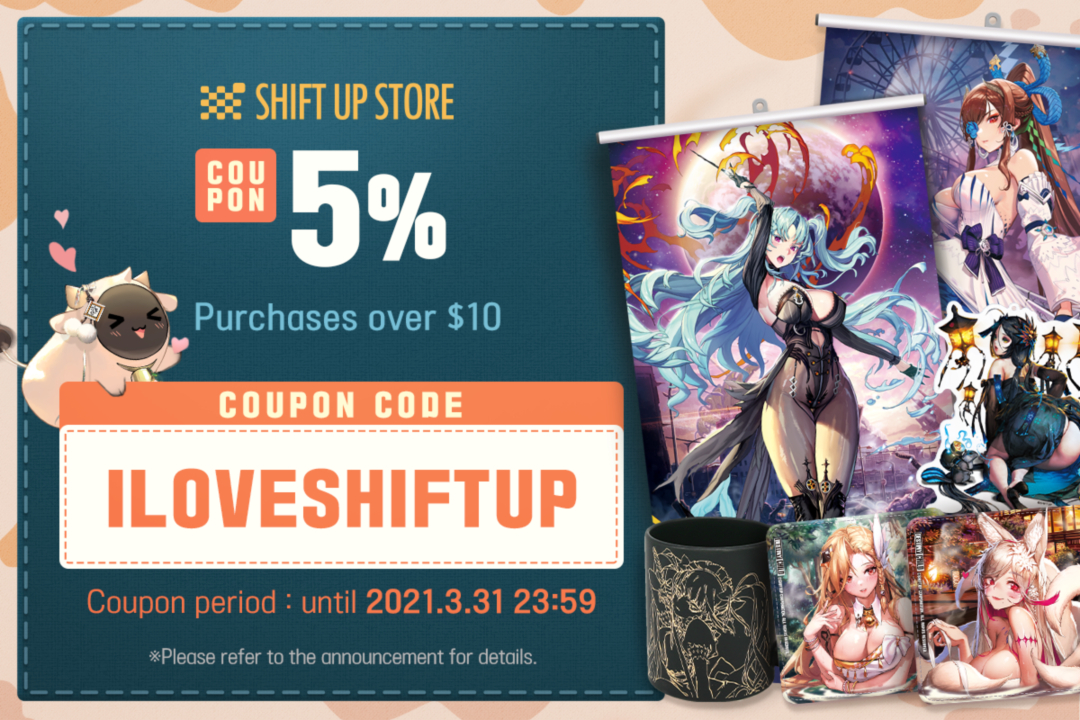 Hi, this is the SHIFTUP Store Manager.
We now release discount code in accordance with the Store's PV release on the SHIFTUP YouTube channel.
Coupon Code: ILOVESHIFTUP
Period: Until 23:59 March 31, 2021 (KST)
Thank you sincerely for always using our store.
* Coupon code can only be used once per account.