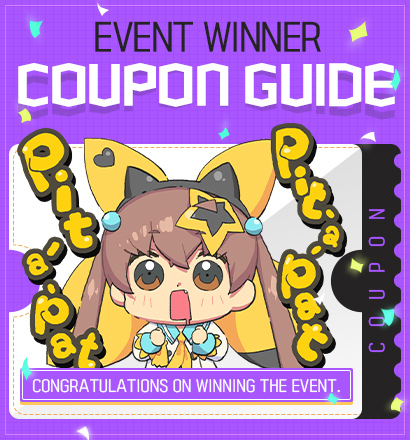 Hi, This is the SHIFTUP store manager.
We will guide you on how to use event winner coupons.
[link to purchase the exclusive prize]
This coupon can be used by entering the coupon code provided on
'Destiny Child in-game banner' into the coupon input box right before the payment.
This coupon consists of 13 digits with a combination of "alphabets + numbers".
Coupons that have expired cannot be used under any circumstances and cannot be restored.
Customers who received coupons are requested to use them within the period of use.
Please refer to the pictures below for a detailed explanation.
* The image of the product below is for reference only & you must select the won product to use the coupon.