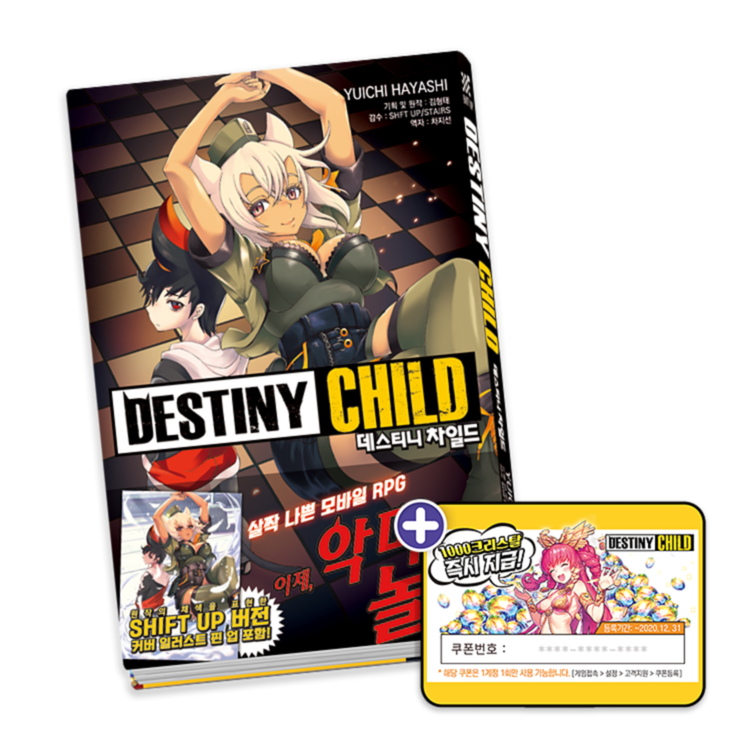 Official Destiny Child Comic (KR language)
Destiny Child, finally released with Korean language, is the official Comics of Korea.

Meet a little different Destiny Child that was reborn as a cartoon.
* Enclosed 1,000 crystal coupons are available only once and are included inside the book. (Only Korean servers can be use)
(The duration of the coupon will be 23:59:59 on December 31, 2021.)

* Pickup Illustrations are listed in Comics.
- Weight information includes box packaging.
<Payment method Notice>
1) This payment method is provided by Eximbay and is billed as www.eximbay.com.
2) Note: Please note that the billing descriptor will be listed as EXIMBAY.COM.