[NOTICE]A surprise gift from the SHIFTUP store has arrived!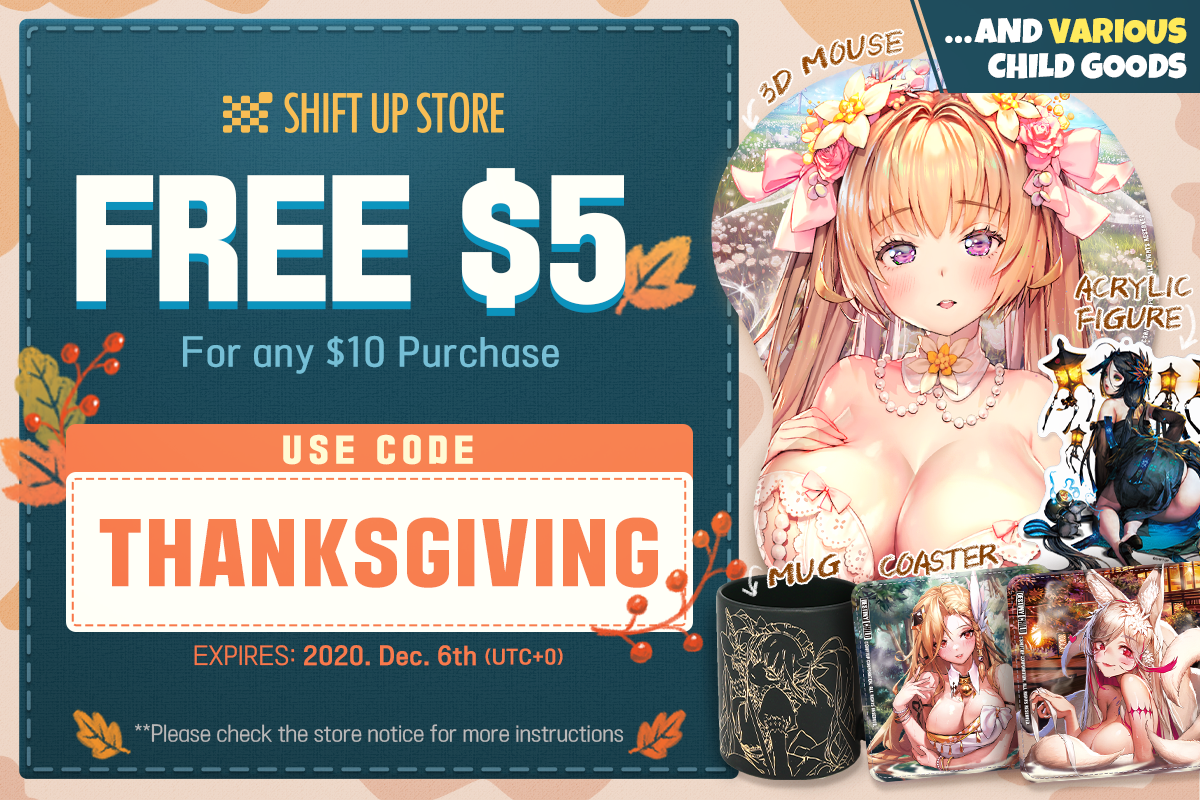 A golden opportunity to win Destiny Child Goods~
$5 instant discount on purchases of $10 or more at the Shift Up Store now
Thanks Giving's special promotion~ Don't miss it!
Coupon Code:THANKSGIVING
Coupon usage period: 11/23 00:00~12/6 23:59 (UTC+0)
Usage limit: Once per SHIFTUP Store account, can be used with purchases of $10 or more.
Precautions:
Due to Corona 19, there are delays and restrictions on delivery in some areas. Please contact the store CS center for shipping related information.
Please contact the store CS center for information on the country of purchase.
Be sure to write the buyer's name, address, and contact information correctly. If the item is returned due to inaccuracies, the responsibility and cost are the responsibility of the buyer.
Coupon usage instructions: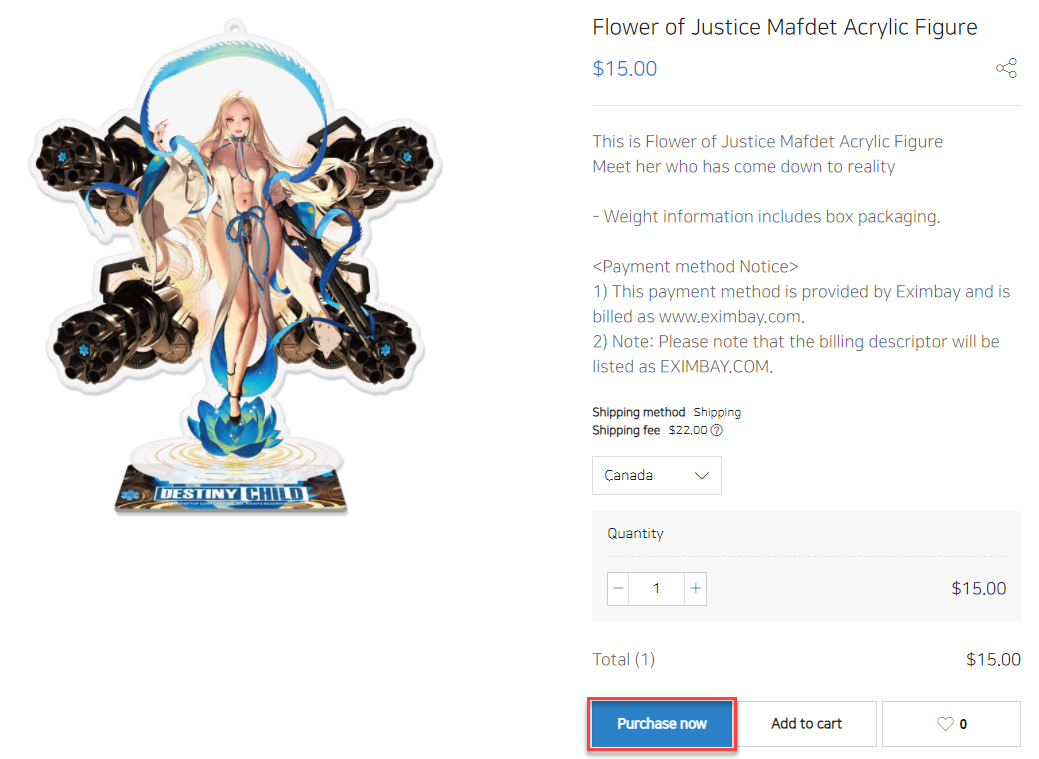 After selecting "Purchase" the desired product, you can use the coupon on the payment page.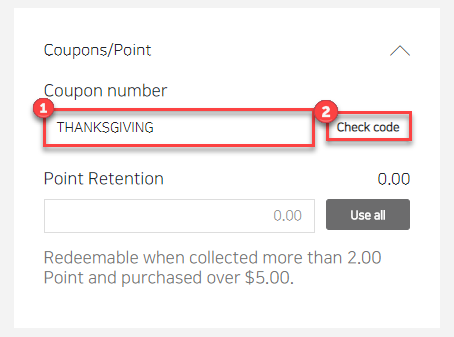 Enter coupon code "THANKSGIVING" in the coupon field and click "check code"
*Applicable when the total payment amount is over $10.
After entering the recipient information, address, payment method, etc. accurately in the payment payment system, you can prepare to meet with your child.